The Migraine.com Team is hoping the following information is being passed on to the public. In light of this, please see below: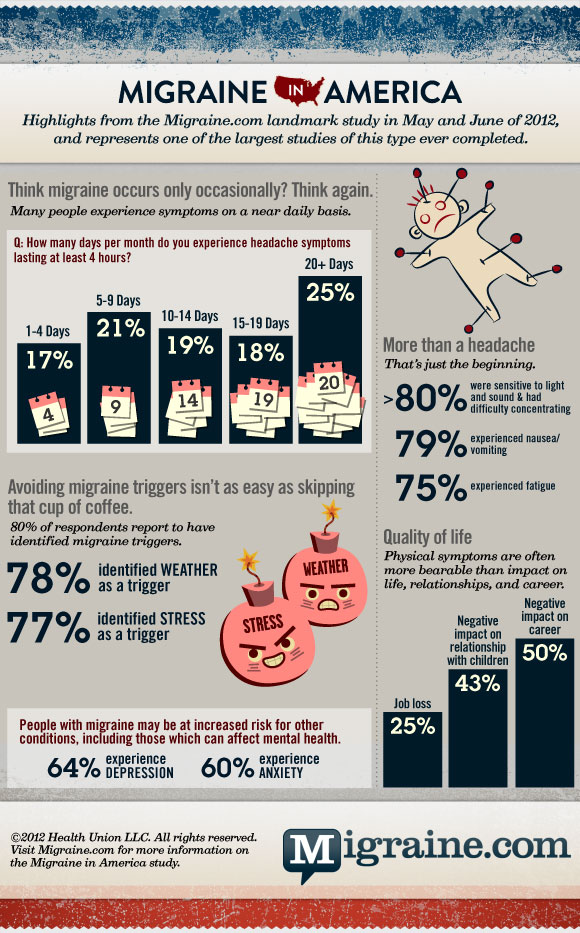 Results from the 2012 Migraine in America study are now available to view as a slideshow. The presentation covers important topics including migraine frequency, symptoms, and common triggers. It will also review the significant impact migraine has on sufferers' careers and relationships.
The Migraine in America survey was completed by over 2,600 migraine patients in May and June of this year, and represents one of the largest studies of this type ever completed.
Please help us spread awareness regarding the real impact of migraine by sharing these resources with friends, family, and colleagues.
Migraine in America Resources: